Music of Silence




3-Day Retreat




w/ Swami Poornamritananda Puri




April 16-18, 2021
We invite you to join us for this rare opportunity to go on retreat with Swami Poornamritananda Puri. In this retreat, Swamiji will share about Mystical Experience; contemplate on the Sri Chakra Yantra, a primordial symbol that represents the union of Shiva and Shakti; and illuminate the practice of Nada Yoga, an effortless sound-based meditation that leads us from outer sounds to inner sounds, and finally to silence.
Retreat Includes:
– Satsangs on Mystical Experience, Nada Yoga & Sri Chakra Yantra
– Guided Meditations
– Question & Answers w/ Swamiji
– Flute Meditation
– Bhajan Classes
– Yoga Classes
Translations into French, Spanish, Italian, German, Japanese & Russian
Sessions available for 7 days
Amrita Silent Retreats Online connects aspirants from around the world, carrying Amma's loving presence into their homes. We offer a variety of programs, inspiring journeys into the silence of the Self.
How an Online Retreat Works
Your day of practice begins at 6:30 a.m. no matter where you are in the world. You continue the day following the retreat schedule in your own time zone.
The schedule has been designed observing the traditional daily times for spiritual practice. As the earth turns, each of you will greet the new day with lamp lighting and spiritual exercises, then pass the torch westward until the entire earth is encircled with the radiance of our practice.
"Thank you for encouraging us at home to follow the schedule in our time zone. It really freed me from the desire to do it simultaneously with Amritapuri and kept that extra level of stress out of the mix. It was beautiful to think of others in my time zone doing the practices along with me." – Ananda Devi, USA
*For participants located in time zones ahead of Indian Standard Time (IST), we encourage you to start the retreat one day later. For example, if the orientation for the retreat is April 16th, your orientation will be on April 17th, and if the first full day of practice is April 17th, your first full day of practice will be April 18th*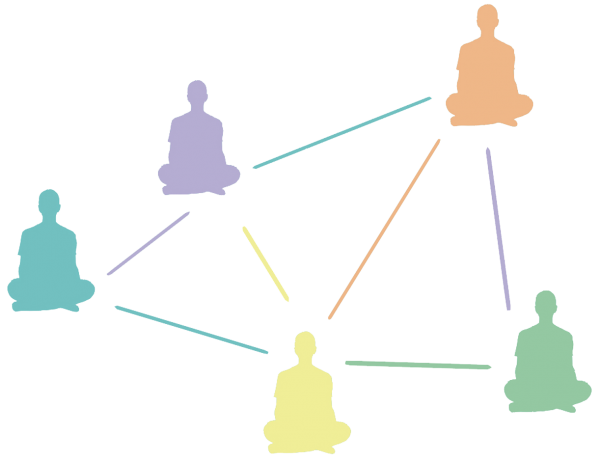 Video Collection

by

Subscription
Sacred Spaces from Around the World